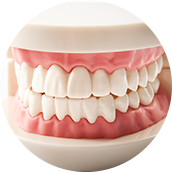 DENTURES
We fashion custom dentures to complement your facial features and lifestyle.If you are facing the possibility of replacing your teeth with dentures, you need to understand how they will impact your lifestyle.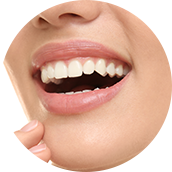 DENTAL BONDING
Dental bonding is the process during which certain materials are bonded to the surface of the tooth in order to improve its appearance if it is decayed, chipped, discolored or stained.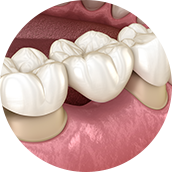 DENTAL BRIDGES
It's important to understand that dental bridges are alternatives to other restorations such as dental implants. A dental implant is a metal post, which is attached to the patient's jaw bone.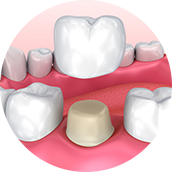 DENTAL CROWNS
Dental crowns are essentially prosthetics that replace missing teeth. There are a number of reasons why a dentist may recommend a dental crown restoration.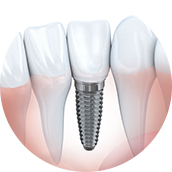 DENTAL IMPLANTS
A dental implant is a metal post that is surgically implanted into the patient's jaw bone, below the gums. Dental implants serve as the foundation for new prosthetic teeth.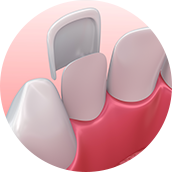 DENTAL VENEERS
A dental veneer is a thin, wafer-like laminate, that is bonded to the front surface of your tooth. Veneer treatments can drastically enhance the aesthetic and appeal of a patient's teeth.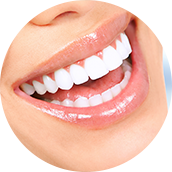 FULL MOUTH RECONSTRUCTION
A full mouth reconstruction is a procedure which combines multiple dental procedures into a comprehensive restorative procedure.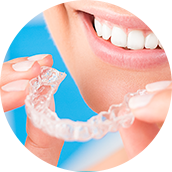 INVISALIGN
Invisalign is a particular brand of transparent braces that has become increasingly popular in the dental and orthodontic community.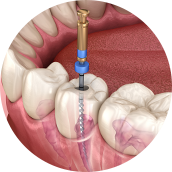 ROOT CANAL
Root canal treatment (endodontics) treats disorders of the nerve (also called the pulp) of the tooth. We believe in saving teeth instead of removing them. We make every effort to help you keep your natural teeth!
TEETH WHITENING
Did you know that teeth whitening can be beneficial for your overall health? It promotes a healthy smile and boosts confidence. A bright smile has been known to increase overall happiness.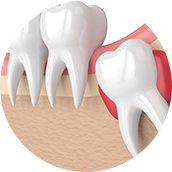 WISDOM TEETH REMOVAL
Wisdom teeth are the molars that grow in or, "erupt", behind all your other molars. Wisdom teeth are a normal part of human development, they're meant to help you chew and grind food well into your old age.
Monday – Friday: 9:00am – 6:00pm | Saturday: 9:00am – 3:00pm | Sunday: Closed | 24/7 Emergency Service available
After your first visit, you'll appreciate why Dr Konviser is highly regarded by many of his patients.
Ocean Breeze Dental provides premier care for it's patients in Marina Del Rey. Dr. Konviser treats every patient with the utmost care, as if they were a member of his own family.
Address : 4644 Lincoln Blvd. #404 Marina Del Rey, CA 90292
2nd Location Address : 5495 Sepulveda Blvd suite F Culver City, CA 90230
Tel : (310) 578-2500
Email : info@mydentistmarinadelrey.com