Dental Veneers Culver City CA
Dental Veneers Culver City
What are Veneers in Culver City CA?
A dental veneer is a thin, wafer-like laminate, that is bonded to the front surface of your tooth. Veneer treatments can drastically enhance the aesthetic and appeal of a patient's teeth. Veneers are capable of changing the color, shape, size, or length of a person's tooth. Short of dental implants and crowns, veneer restorations can be the most effective treatment in transforming and perfecting a patient's smile. When you come to Ocean Breeze Dental, speak to Dr. Konviser to see if veneers are the right treatment for you. He will help you understand how veneers can improve your smile, and develop a care plan to help you achieve the best results possible.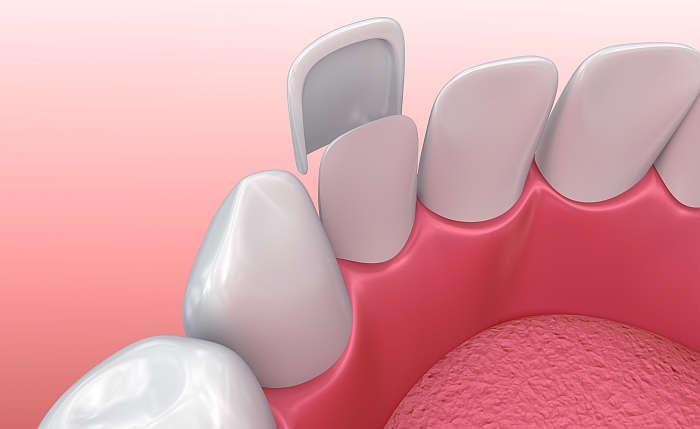 Why should I get Veneers?

Veneers are a cosmetic treatment, meaning that patients don't necessarily need the treatment, but they opt for it, to improve the look of their smile. If you have cracks or chips in your teeth, a veneer will correct it by covering existing imperfections. If you have gaps between your teeth, veneers are capable of filling those gaps, and completing your smile. Some patients that have darkened teeth which do not respond to normal teeth whitening treatments can effectively and dramatically improve the shades of their smile through veneer treatments. Dental veneers are custom made for your smile, meaning that when they are created, a technician will be able to match the shade, size, and shape of the veneer of the veneer based on your dental impressions and aesthetic goals.
Procedure

Veneer treatments usually take 2-3 office visits to complete. On the first visit, the doctor will examine your teeth, take x-rays, and create impressions to be sent to a dental laboratory. On your second visit, the doctor will prep your teeth to receive the veneer. Dr. Konviser will contour your tooth, and remove about ½ millimeter of dental tissue to serve as the foundation of your veneer. On your last visit, the doctor will properly seat the veneer and contour them if necessary.
HOW TO I CARE FOR Y TEETH?

To clean your dentures, you should use a toothbrush specially designed for dentures and a denture cleaner. Regular toothpaste should not be used, because it may be too abrasive for dentures. After removing and cleaning the prosthesis, rinse it and submerge it in a denture-cleaning solution. If you wear a partial denture, make certain when you floss and brush your natural teeth that you take special care to clean the area around the clasps, as trapped food particles, combined with salivary acids and bacteria, may cause these abutment teeth to be more susceptible to decay. Even with full dentures, you need to care for your mouth. Each morning, brush your gums, tongue and palate with a soft-bristled brush before you put in your dentures.
Using a denture adhesive may make the fit worse! Check with us before routinely using any denture adhesive material.
Cost of Veneers
In most cases, insurance companies consider veneers to be a cosmetic procedure. Because of this, most billing companies will not cover the cost of the treatment since it is not necessary to maintain the patient's oral health. The staff at Ocean Breeze Dental will help you throughout the billing process. Payment plans are available, and the staff will help you in any way possible. If you're ready to change your smile for the better, call Ocean Breeze Dental today and schedule a consultation!
Monday – Friday: 9:00am – 6:00pm | Saturday: 9:00am – 3:00pm | Sunday: Closed | 24/7 Emergency Service available
After your first visit, you'll appreciate why Dr Konviser is highly regarded by many of his patients.
Ocean Breeze Dental provides premier care for it's patients in Marina Del Rey. Dr. Konviser treats every patient with the utmost care, as if they were a member of his own family.
Address : 4644 Lincoln Blvd. #404 Marina Del Rey, CA 90292
2nd Location Address : 5495 Sepulveda Blvd suite F Culver City, CA 90230
Tel : (310) 578-2500
Email : info@mydentistmarinadelrey.com